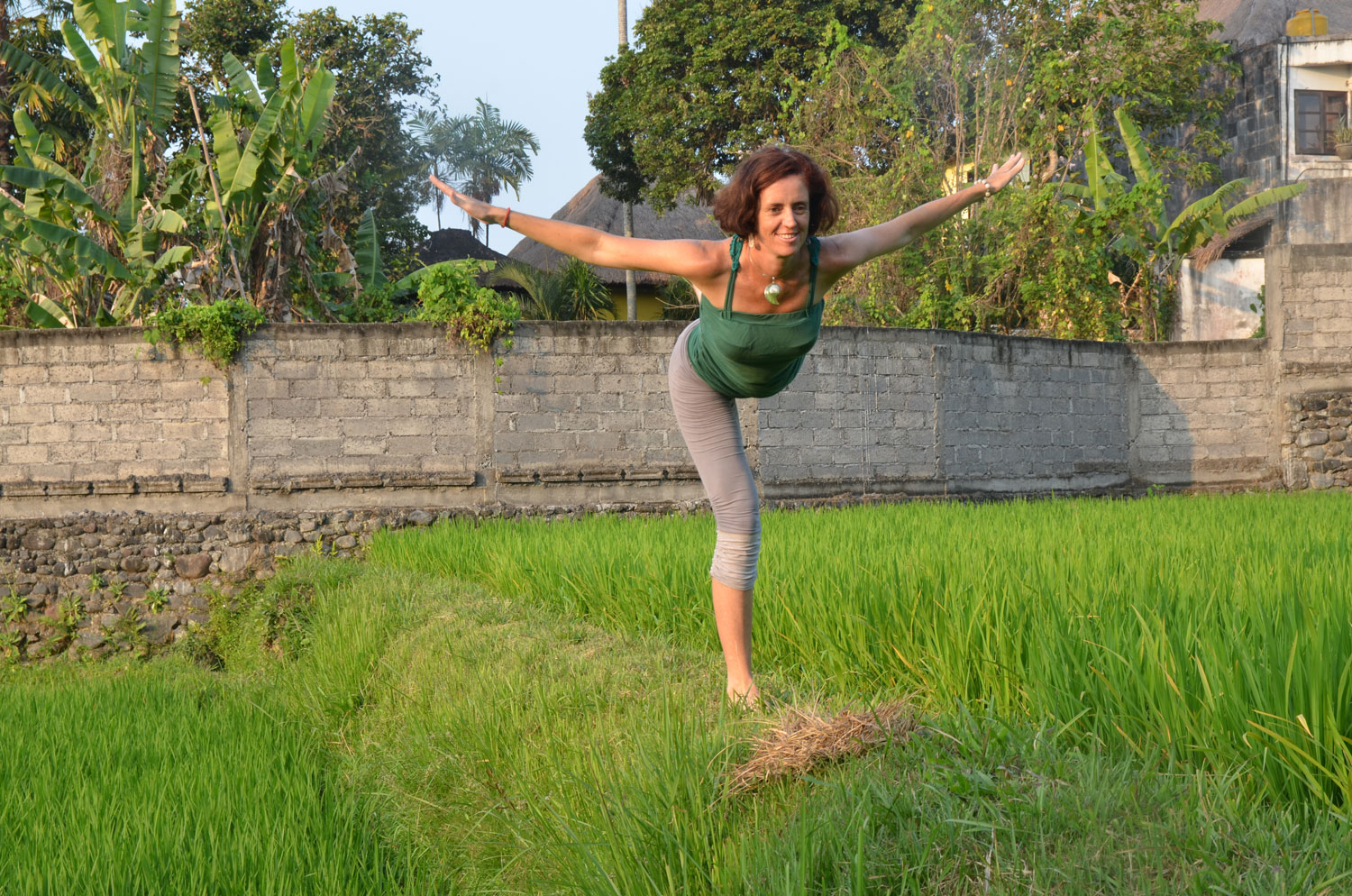 THE YOUNIVERSE PORTAL
~ Become the Artist of your Life ~
Align with your true self via Meditation, Yoga, Self-Love and Community
***************************************************************************************************************************

"And the day came when the risk to remain tight in a bud was more painful than the risk it took to blossom."

Anaïs Nin
---
Have you done years of therapy but there's still some pieces missing?*
Do you feel like you have not yet blossomed into the awesome human you know you are?*
Are you looking for like-minded people and a supportive community?*
Do you want to become the co-creator of your life this year, whatever that looks like for you?*
---
Why Join the Youniverse Portal?
Your YOU-NIQUE destiny is calling.
Let me guide you through this journey to support the blossoming of your inner YOUNIVERSE through meditation, yoga and self-love. Get the tools to move through and clear depression with ease. It's time to move into the driver's seat of your life, and co-create your fulfilling and passionate life.
---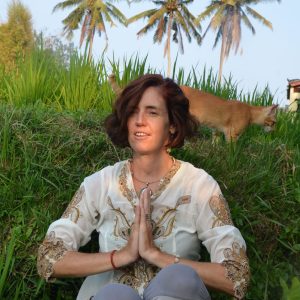 MEDITATION TRAINING
Your thoughts and emtions are not you. Let go of the noise and the haste of the outside world, and go inwards. Become the observer of your thoughts. Become the witnesser of your emotions. Recognise that your thoughts and your emotions are not you.
We give you a progressive program of guided meditations in the Membership to help you to develop and maintain a daily meditation practice, and reach a new level of self-fluency through the understanding your patterns of thought, feeling and behaviour, and then unravelling from negative behavioural patterns (thoughts + feelings) so you can grow into a more self loving YOU.
---
A PATH TO SELF LOVE
Unfold into your greatest version and learn to love yourself.
Your relationship with yourself is your number one relationship in your life. It will determine the quality of all your other relationships. So it's so very important to clear any negativity towards ourselves on our path to blossoming and unfolding into our greatest version.
The 10 Day Online Course included in the Youniverse membership, 'Self Love 101' will help you build and maintain a strong foundation of self love for the house of your soul.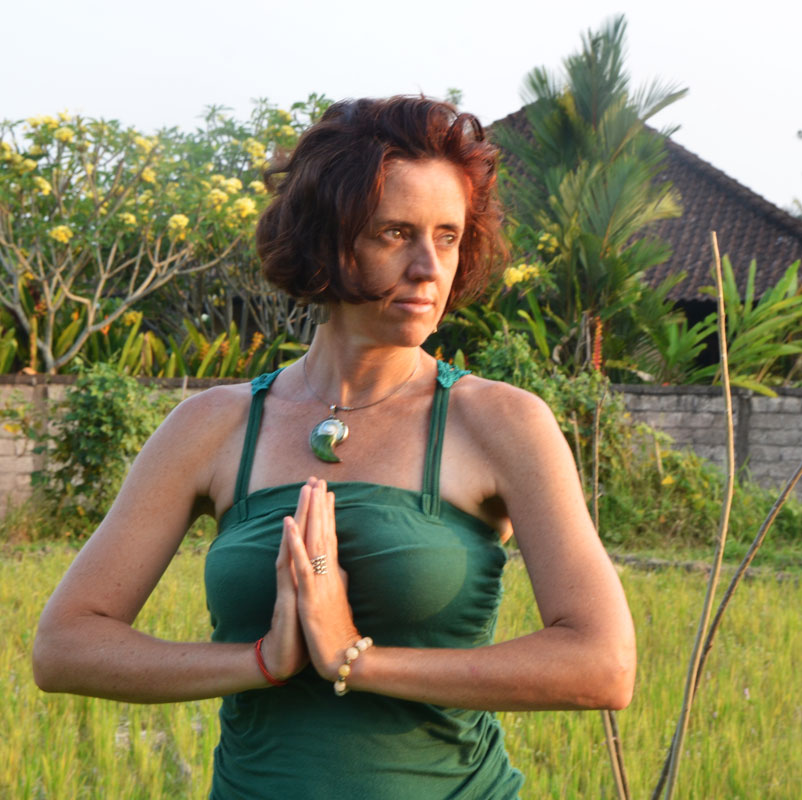 ---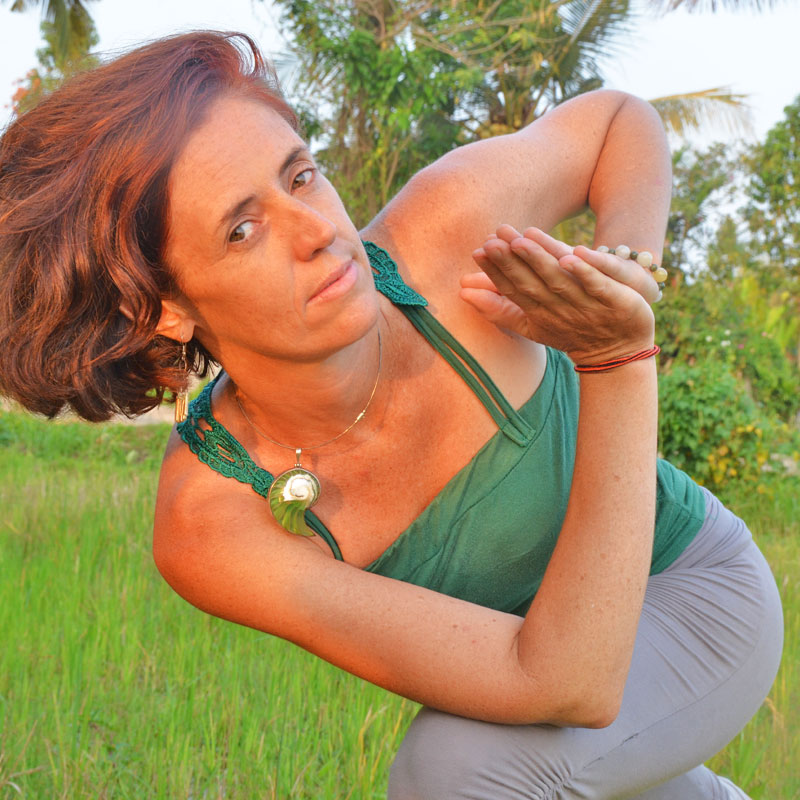 YOGA
Yoga is a very powerful tool for creating wellbeing and balance in mind, body and soul. Yoga means union, the literal translation is 'to yoke'. It's about connecting in deeply with our mind, body and spirit, and helping us to flow in our inner being.
Make yoga your secret super-power to help you overcome and walk through self-doubt, to find balance, inner peace and harmony in your life.
---
CREATIVE PRACTICE
Unlock your CREATIVE power.
Our fourth pillar in our Self Realisation Process is CREATIVITY. I want you to create something amazing during your time in this program. Whether that is a group of paintings or drawings, a book of poetry, a novel, an album of songs or a tapestry, that's up to you. You choose what creative skill you want to pull out of your inner
We will launch our YOUNIVERSE Membership on September 15th with a special Creativity Workshop held over 3 days in the Northern Autumn / Southern Spring.
Painting: Inner Spring, Oil on Canvas, 2019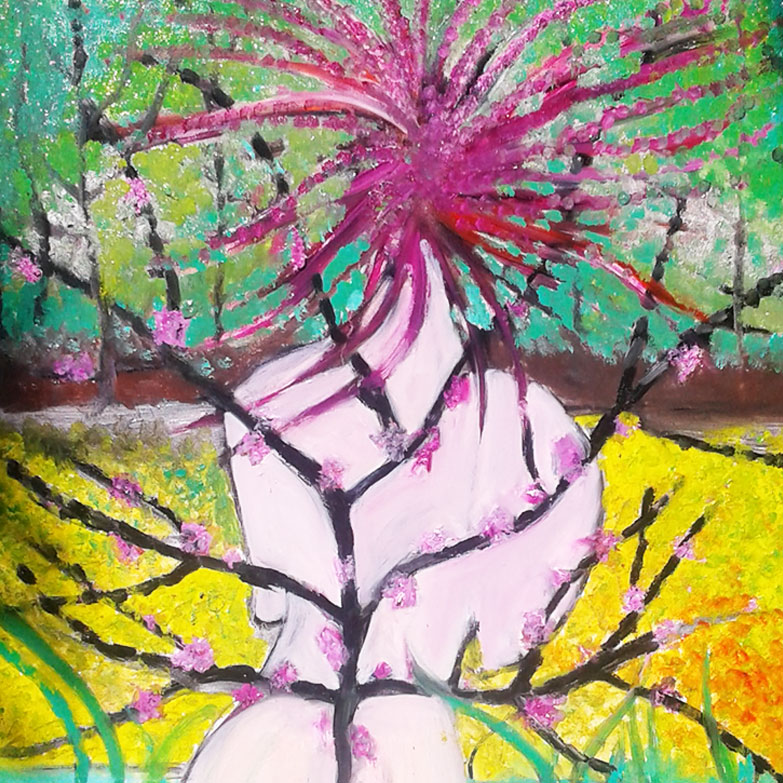 ---
---
Get the tools to heal Anxiety and Depression
The Youniverse Membership will help you to overcome debilitating things like depression and anxiety (often stemming from suppressing your true self), so you can open to the Youniverse within you and share that with the world.
When you are able to make regular contact your soul / spirit, and you express yourself from this place, depression and anxiety slowly start to become a distant memory.
But that doesn't mean that there is not also some embedded traumas that may need to be cleared from our past – upbringing, family, and our ancestors. There is a whole library of guided audio meditations addressing all of the parts of your inner Youniverse you need to look at in order to heal self-abandonment, including: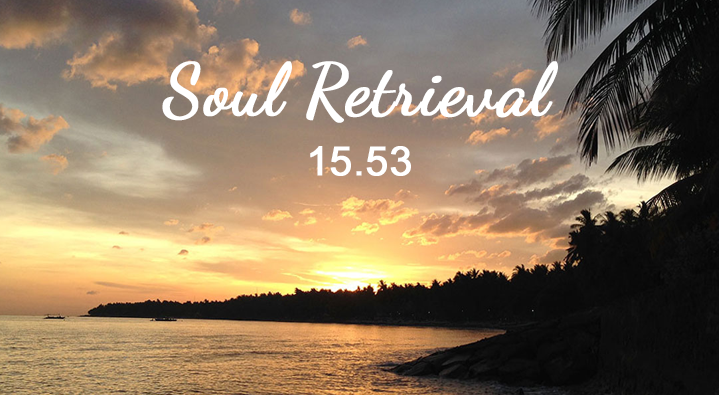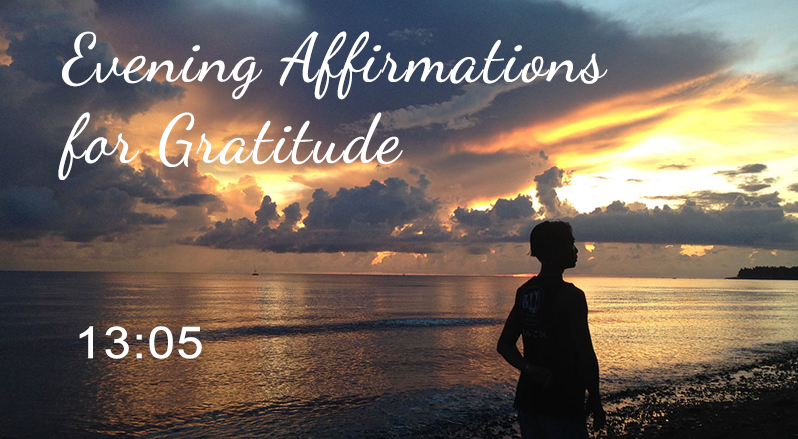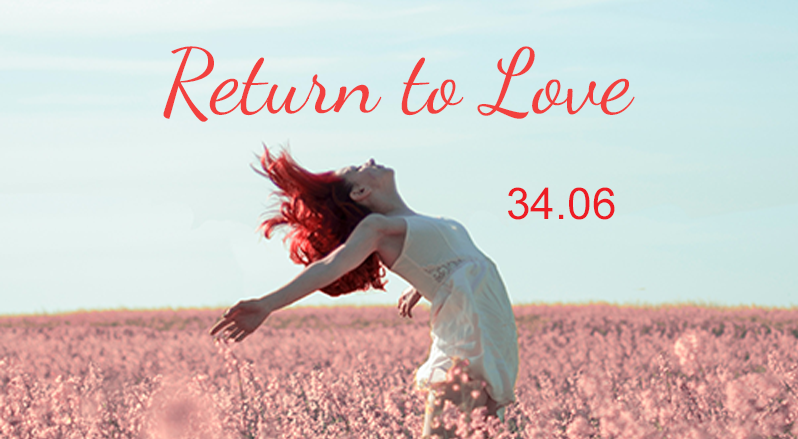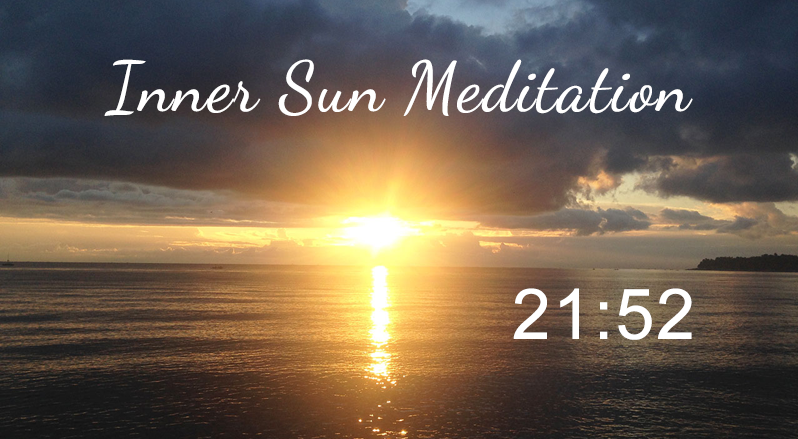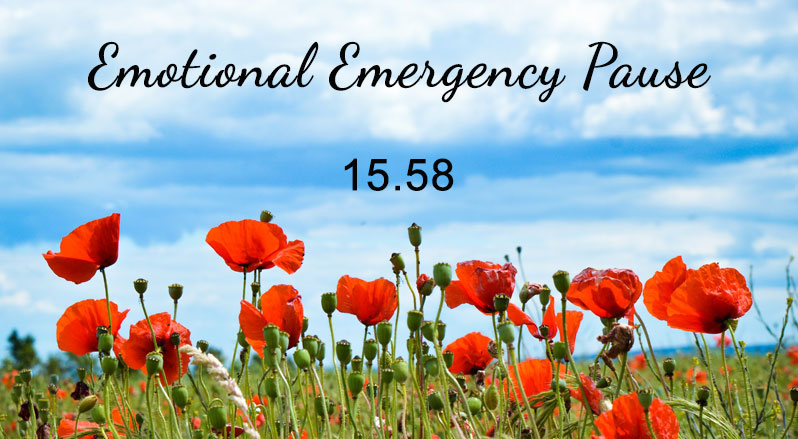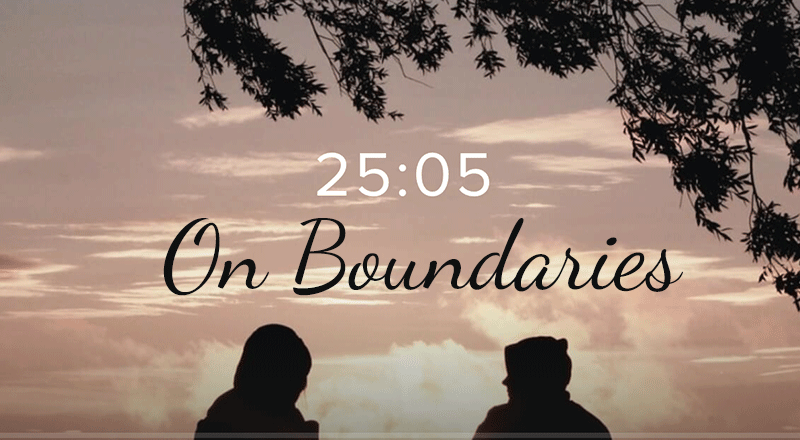 My Journey to Self Love and Self Expression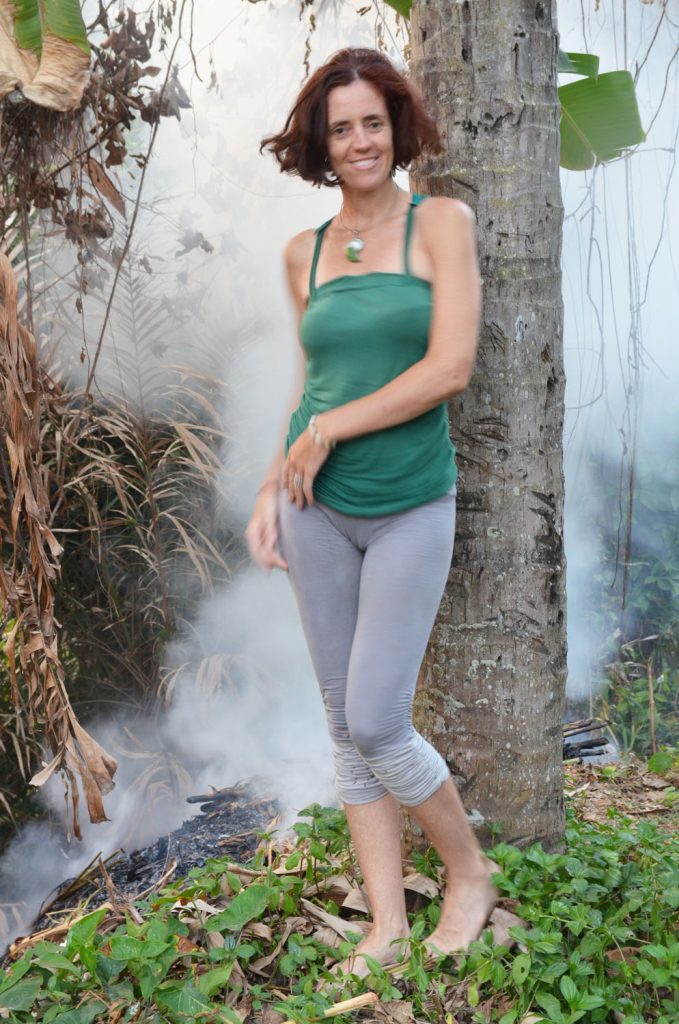 I fly around the world hosting yoga retreats and sharing music on the streets and the retreat centres of my favourite cities and far flung mountain villages.
But, building an adventurous life that fits me did not happen over night and has not been without its struggles.
Back in 2016, while living in the wet season in Bali, during the month of my 42nd birthday (my 6th Saturn Return!) I suffered an intense ongoing asthma attack, that meant I had to be regularly picked up by an ambulance at 7am and taken to be put on an oxygen machine in the nearest town.
Though the symptoms were very much physical ones (I could barely get enough air into my lungs), I also felt that emotionally, I was sipping at life through a straw, getting only just enough of everything to survive.
The intense physical stress of barely getting enough air in my lungs gave me flashbacks to my past: being quite shy and highly sensitive as a young person, being bullied multiple times in school, and then, experiencing a mental breakdown aged 21 and ending up in hospital and very depressed for one year, then losing one of my greatest friends and supporters, my older brother, in my mid twenties.
---
I finally understood that these painful past experiences of huge fear and stress (particularly in relationships), had meant that my mode of existance was one of survival.
I expected very little from others and in my romantic entanglements. I was just happy to receive a few crumbs of affection in fleeting affairs that went nowhere.
As soon as I recovered from my chronic asthma enough to breathe freely again, I booked a ticket to Italy.
I made a promise to untangle and unravel all the inner stories of 'unworthiness' that were still playing in the background of my life, so that I could write a new story for myself.
This was the beginning of my inner revolution which took up the next few years, and the start of the self- work that I called the YOUNIVERSE.
I became a Yoga and Mindfulness Meditation Teacher, and led meditation and yoga retreats in Thailand, Bali and Australia. I started recording audio meditations for the Insight Timer app which thousands of people listened to. I started to see myself with much more compassion.
Then I took my self expression 'experiments' global when I went on my busking tour of the Europe in 2022. I faced my unworthiness fears full-on and received so much love from so many people. I also learnt that rejection, or being ignored, is OK. Rejection doesn't = death!
As a huge bonus I got into a new loving relationship that feels healthy, stable and life-enhancing.
~ Youniverse Membership Founder, Michelle Taffe (aka musician, 'Akasha Love')
I hope that whatever stage in your life you are at now, that this YOUNIVERSE community gives you – as well as the support of like minded others – the tools you need to explore your inner Youniverse, unravel any stories that need unravelling, and write an empowering script for your future.
---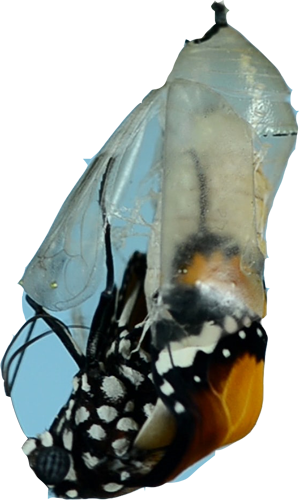 Sometimes when we become a butterfly, we still don't know to use our wings so we need a little help to learn to fly.
---
---
Testimonials
"The retreat gave me the opportunity to reset and begin the rest of my life.
Commencing the day with meditation is amazing.  So calming.  Let everything go and start each day fresh.  Follow up meditation with yoga to get your mind and body feeling strong and refreshed.  Complete focus on yourself."

"I felt a strong bond develop as the retreat progressed, within the group, that enabled us all to relax more, to open up as a group on emotional and personal, even in a sense spiritual, levels."

"As a person with disability, Michelle went out of her way to ensure I was supported and totally included in activities in the retreat and at the beach house.  The only problem I had with the retreat was that it was not long enough, and I had to come back to work. I can highly recommend going on a retreat with Michelle, and would happily go again."

"The session was incredibly beneficial. Michelle possesses a remarkable ability to interpret the cards, and she offers a wealth of inspiration when posing questions and providing clarification. I am deeply appreciative of this experience, and without a doubt, I intend to return for more readings. A heartfelt thank you, Michelle."

"Instructor was very personable, and shared her vulnerabilities. Very knowledgeable. Went the extra mile and wrote key messages on the whiteboard.

Encouraged the sharing of experience. Meditation sessions were very relaxing."

"Michelle has an incredible story to tell and uses her personal experience really effectively. I could have heard more about her insights.
Michelle was the key factor.

Enjoyed structure of the course."

---
Start Your Healing Journey Today!
Monthly Membership
AUD $33 / Month
Free 7 Day Trial
Instant access to all the Guided Meditations (audio) and
2 Online Courses ('Self Love 101′ + 'From Little Me To Big Us: A Course on Intuition')
Access from any device
New Courses and Meditations added monthly
LIVE ZOOM Q & A Each New Moon (when we reach minimum 10 members)
Cancel any time
Annual Membership
AUD $333 / Year
Free 7 Day Trial
Instant access to all the Guided Meditations (audio) and
2 Online Courses ('Self Love 101′ + 'From Little Me To Big Us: A Course on Intuition')
Access from any device
LIVE ZOOM Q & A Each New Moon (when we reach minimum 10 members)
New Courses and Meditations added monthly
BEST DEAL Get 2 months free WHEN YOU PAY ANNUALLY
Cancel any time